Co-marketing activities
Four international tourism operators promote the Costa Brava among their European customers this summer.

---
As part of its co-marketing strategy, the Costa Brava Girona Tourist Board has created a dedicated summer campaign targeted at international tourism operators with the largest volume of trips to destinations in Girona from the three main markets: TUI in the Netherlands, FTI in Germany and Jet2holidays and TUI in the United Kingdom. In Spain, the Tourist Board collaborates with Avoris.
This current campaign has been focused in particular on the British market, with a view to recovering the number of visitors from the British Isles, which had fallen in recent years due to Brexit, the COVID pandemic and the energy crisis. The activities were centred on positioning the Costa Brava brand and promoting the sale of tourism products and services of Girona province through each operator's network of retail travel agencies in the country of origin, banner placement on website portals, training for travel agents, advertising in newsletters and professional magazines, and through actions aimed at potential customers on social media channels and official web portals.
The Tourist Board has invested 59,100 euros in the co-marketing campaign, the objective being to complement and increase bookings in the establishments and companies in the province of Girona who work with international operators and travel agencies.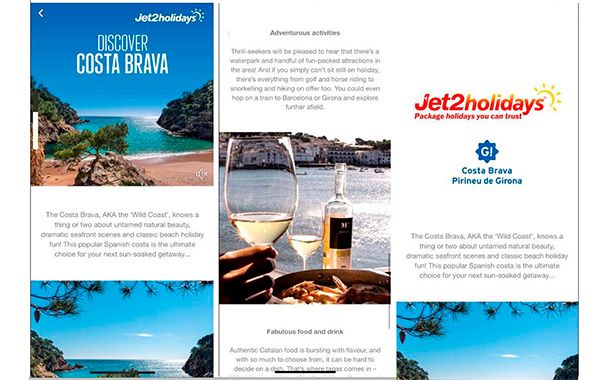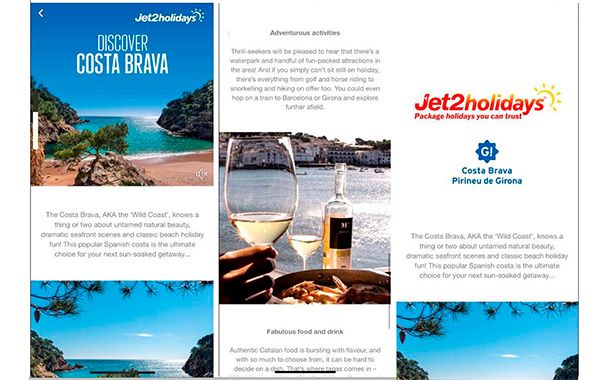 ---