Promotional actions with opinion leaders
Two blog trips organised with @cristinabrondo and @la_foodlover, and two press trips with Territorio Trail and Welt am Sonntag on the Costa Brava.

---
During the pandemic, and respecting mobility and health limitations, the Tourist Board continues its promotional activity, organising professional visits for opinion leaders to publicise the destination's tourism offer in the main outbound tourism markets.
From 2 to 4 April, a runner and journalist with the specialised publication Territorio Trail participated in the Rocacorba Trail and took the opportunity to visit the destination to pen some themed articles for publication. In addition, from 12 to 16 April, a German journalist with the generalist newspaper Welt am Sonntag and the magazine Icon visited the Costa Brava to write several articles on food and gastronomy and accommodation with charm in the Girona region.
Also from 2 to 4 April, actress and creator of wellness and health content Cristina Brondo, with Instagram profiles @cristinabrondo and @naturalmentebrondo, stayed in Lloret de Mar for a family yoga session and to visit different places of interest in the destination. Finally, from 12 to 15 April, the content creator of the blog www.lafoodlovers.store and Instagram profile @la_foodlovers toured the Costa Brava to visit several wineries and companies offering wine tourism activities to share them with her audience.
The two influencers generated stories and posts on their social networks which had a notable impact on their followers.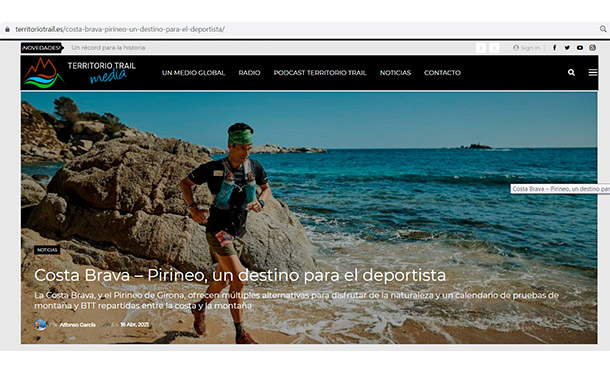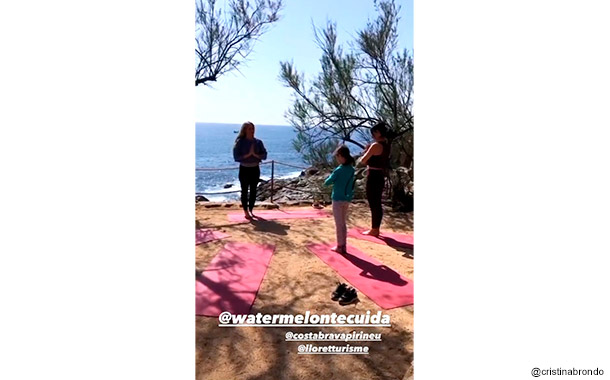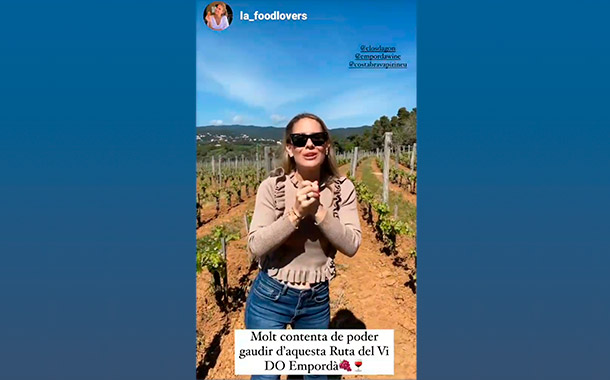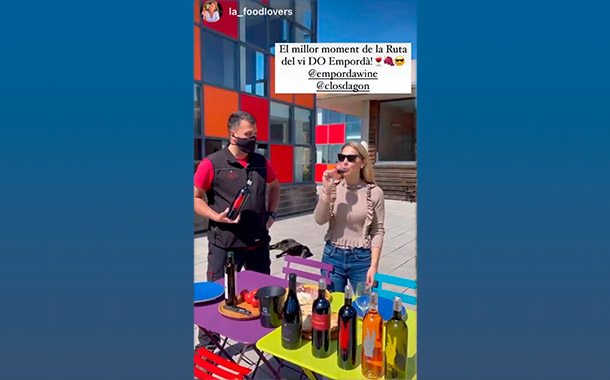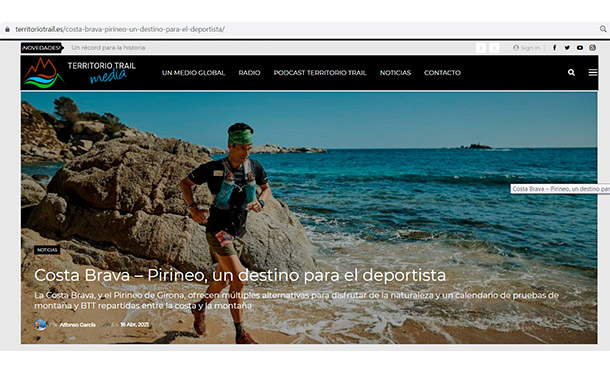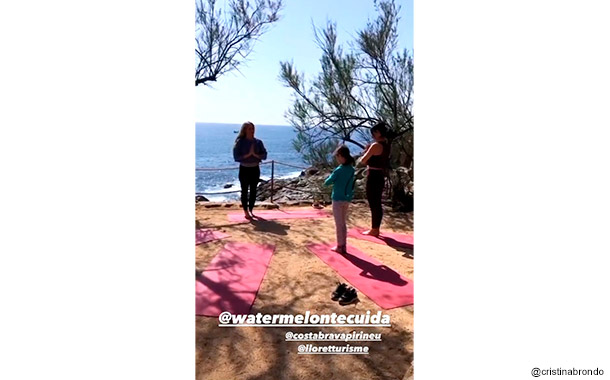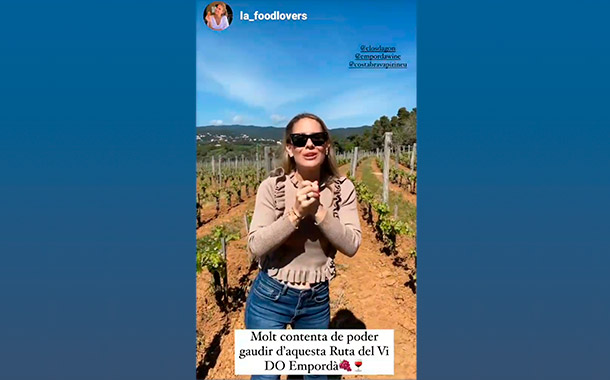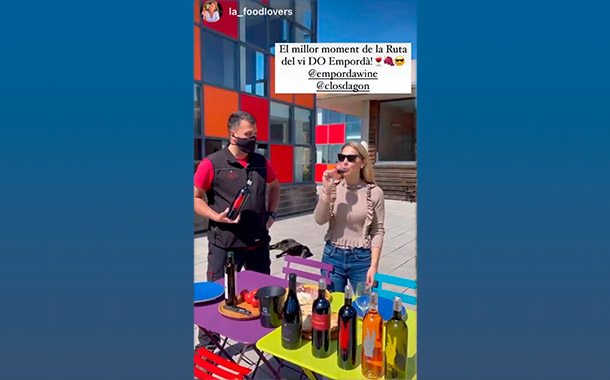 ---