Trade fairs 2021
Participation planned in thirty general and themed trade fairs in both virtual and hybrid formats, depending on the evolution of the pandemic and situation in the sector.
---
In 2021 the Costa Brava Girona Tourist Board is planning to participate in thirty domestic and international tourism fairs with the aim of promoting the presence of tourism brands and products in the main source markets for the Costa Brava and Girona Pyrenees destinations and, at the same time, maintaining contact and relations with intermediary professionals, travel portals, the media and end consumers.
The Tourist Board plans to participate directly in virtual or hybrid format in four tourism fairs in Spain and one in France, and, together with the Catalan Tourist Board, in nine international general trade fairs in Germany, the UK, the Netherlands and Eastern Europe.
In addition, the Tourist Board also expects to take part in fifteen specific and professional international product fairs mainly being held in virtual format. The professional fairs will be accompanied and complemented by talks, meetings and workshops.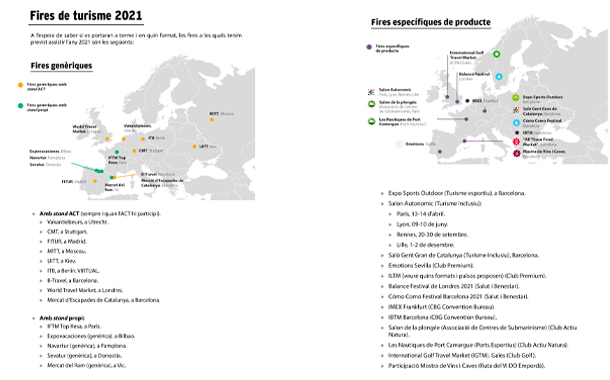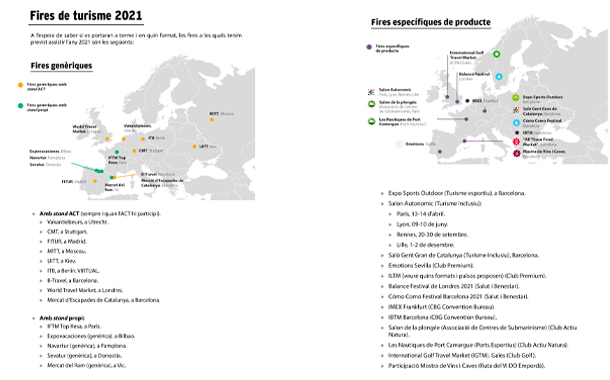 ---