Round-up of Easter Week 2021
The tourism sector in the Girona province is back on its feet again after months of inactivity, reporting occupation figures similar to those of Easter Week 2019. This year, occupation was 70% on the Costa Brava and 90% in the Girona Pyrenees.

---
With the freedom to travel throughout Catalonia with their household bubble and eager to go further afield after weeks of county and municipal confinement, thousands of Catalans, buoyed by the fine weather, headed to tourist destinations within the region for the Easter holidays.
According to data from the Observatory of the Eurecat Foundation's Tourism Innovation Department, in the period from 29 March to 4 April (seven nights), 420,857 overnight stays, including all tourist accommodation types, were recorded for the Costa Brava as a whole, 47.2% fewer than in the same period in 2019. It is worth noting that they offered 24.4% of the total number of beds in this period, compared to 36.4% in 2019. Tourist occupancy varied according to county ('comarca'), given the high dependence on the French market in northern Costa Brava and the international market in the southern part. The highest occupancy was recorded in the central Costa Brava area.
A total of 76,825 overnight stays were recorded in the Girona Pyrenees during Easter Week 2021, 0.8% fewer than in the same holiday period in 2019. Almost 70% of the total number of beds available in the destination were offered in this area. This figure indicates that the different types of inland and mountain tourist accommodation that opened had a high occupancy rate.
Girona province as a whole recorded positive figures and high occupancy rates depending on accommodation type –rural tourism houses, superior category hotels, and apartments– and bars and restaurants in different coastal and mountain areas worked at full capacity.
The tourists visiting the Costa Brava and the Girona Pyrenees during this first festive period were mainly local, the majority of whom were from the Barcelona metropolitan area. However, a small number of visitors came from France and Holland.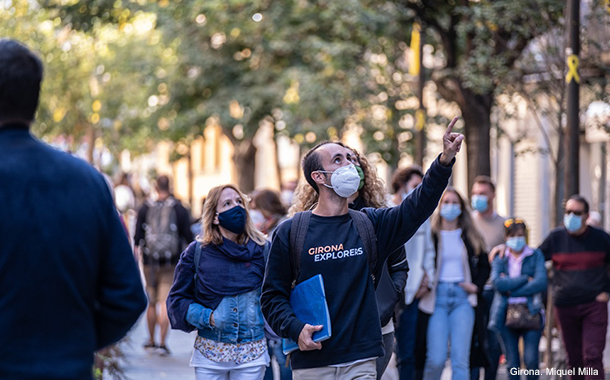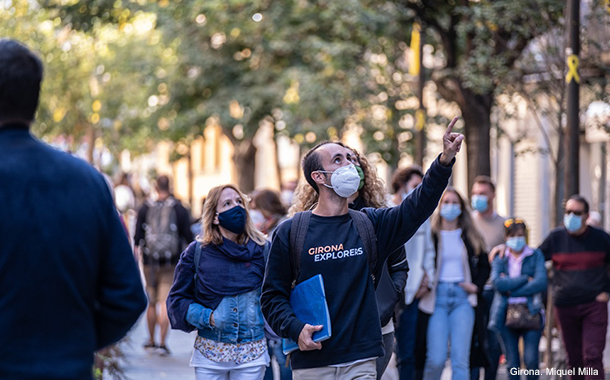 ---