Promotion of the DO Empordà Wine Route
A wine and botanic workshop was celebrated in Madrid and New York to present the designation's wine and the landscape of the Costa Brava.
---
"The taste of Costa Brava wine: pairing DO Empordà wines and flowers" workshop was held on 9 June at Pangea in Madrid and on 13 June at New York's InterContinental Hotel. Led by El Celler de Can Roca gastrobotanist Evarist March and sommelier Dani Martínez, the workshops were an opportunity to present the designation's wines and the landscape of the Costa Brava as well to promote the DO Empordà Wine Route. The Madrid event was attended by 22 professionals and the New York workshop had 24 participants. Marking the Costa Brava and Girona Pyrenees' Year of Gastronomy and Catalonia's recognition as European Region of Gastronomy 2016, the workshop was designed for influencers and journalists specialising in wine, food, and wine tourism in Spain and the United States. Josep Roca selected the wines, all products of wineries on the DO Empordà Wine Route, for the workshop: Perafita 2015, from the Martín Faixó winery; Pink Flow 2015, from the Sota els Àngels winery; Falguera 2009, from the Hugas de Batlle winery; Microvins 2015, from La Vinyeta winery; Blanc dels Aspres 2009, from the Vinyes dels Aspres winery; Finca Garbet 2007, from Castell de Peralada; Vd'O 1.10 2010, from Vinyes d'Olivardots; Coma Bruna 2014, from Espelt Viticultors, and INO, from the Masia Serra winery.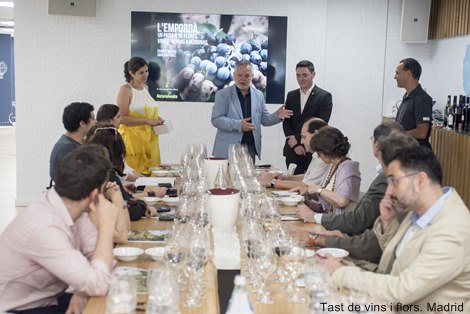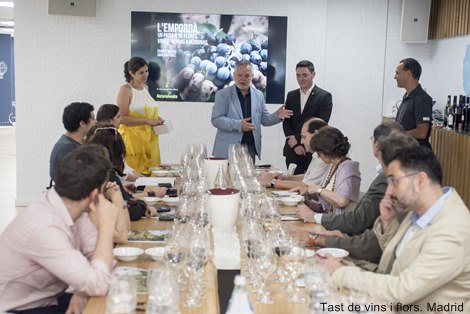 ---