Wine tourism is back in business
Sixteen wineries from the DO Empordà Wine Route reopened on June 1st, adapting to the present circumstances and incorporating several innovations.
---
The sixteen wineries that have already opened their doors have adapted their activity to the current situation in order to do so. This has led to the introduction of numerous new initiatives to comply with the guidelines laid down in the guide created by the Spanish Institute for Tourist Quality (ICTE), in conjunction with the Ministry of Industry, Trade and Tourism to reduce spreading coronavirus SARS-CoV-2 on visits to wineries and other industrial facilities and cultural, historical and natural places. These guidelines affect general aspects that wineries open to the public should take into consideration when it comes to organising visits. They include the need to always prioritise open-air spaces, plan visits in small or bespoke groups, to respect physical safety distances at all times and to make visiting times flexible. In addition, if a visit involves wine and food tastings, individual portions must be served and the glasses, cutlery and the rest of the tableware must be washed and disinfected at a temperature of over 80ºC. In this respect, it is worth noting that part of the destination's wine tourism sector has created new open-air spaces for tastings, as the Masia Serra winery has done, and that exclusive gourmet food experiences in vineyards have been launched, take for instance Mas Geli's new wine bar or La Vinyeta's aperitifs and barbecues Culture, health and wellbeing are the leitmotiv of Vinyes d'Olivardots' activity "Wine and music evenings al fresco", or of the yoga and mindfulness activities in vineyards organised by the Martín Faixó Winery or Grup Oliveda. The Costa Brava's wine tourism innovations are not limited to wineries, since numerous companies from the DO Empordà Wine Route are starting up again with new initiatives. For instance, most of the restaurants, including Compartir in Cadaqués, Can Cervera in Roses and Vicus and Es Portal, in Pals, have added a takeaway option to their menu. New spaces have also been created, like Es Portal Terrassa, with a 10,000 m2 open-air area. Moreover, restaurants have adapted their menus to the current circumstances, like La Calèndula in Regencós. As far as accommodation is concerned, although some hotels were already open – like the Park Hotel San Jorge & Spa and Mas Espelt, most opted to open their facilities in the course of the month of June, with Moments Rurals' country guesthouses in Espolla opening on the 15th and Hotel Peralada Wine Spa & Golf, in Peralada, on the 26th.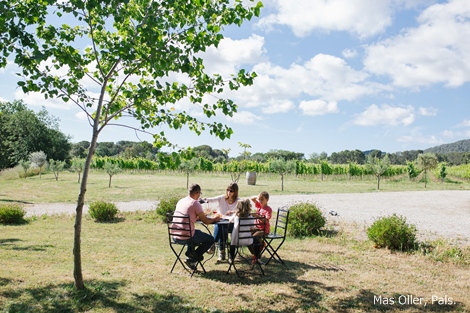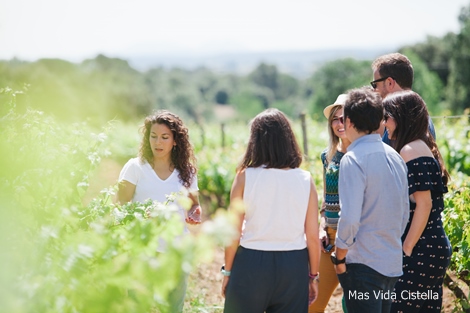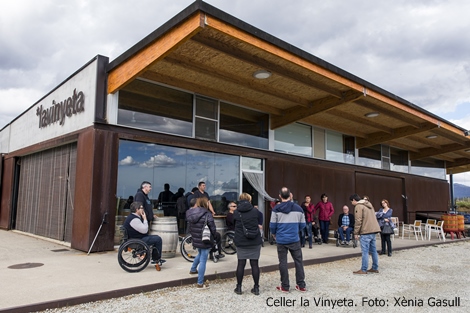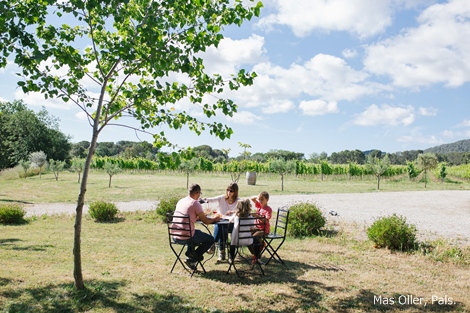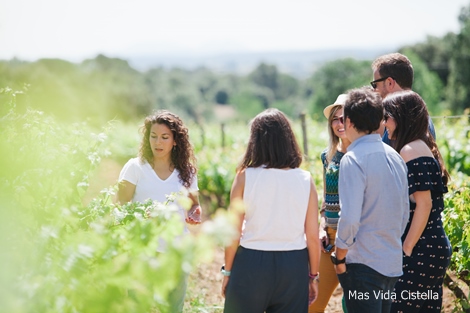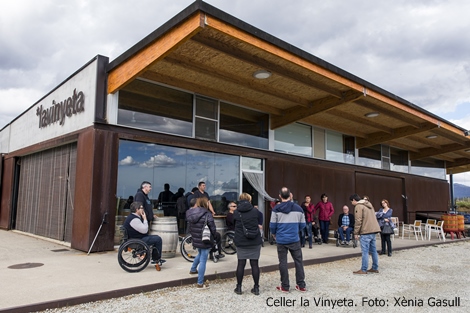 ---