New releases
The infographic Guidelines and recommendations to apply when organising MICE activity has been published.

---
The Costa Brava Girona Convention Bureau has published an infographic to inform professionals in the business tourism sector - both participants and organisers - about the guidelines, regulations and recommendations for the safe development of MICE activity in the province of Girona. Essentially, the infographic outlines practices including the constant cleaning and disinfection of spaces, the preference for single-use material and the management of access control, capacity and catering services.
This month, moreover, four specialist publications have been reissued – the food and wine and meetings and events catalogues, the cultural experiences brochure and the map of the DO Empordà Wine Route - incorporating updates to the products and experiences offered.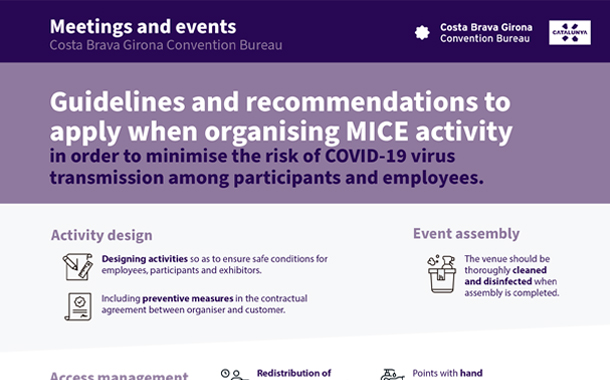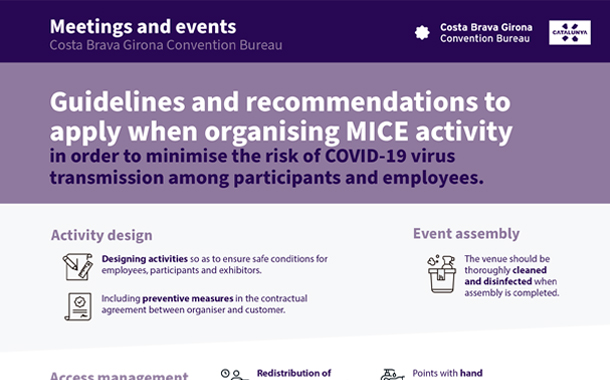 ---