New guide to coves and marinas
Publication of the first tourist guide for sailors on the Costa Brava.

---
The new publication The Costa Brava's coves and marinas presents from north to south the eighteen sailing clubs and marinas on the Costa Brava and a selection of the most emblematic coves along Girona's coastline. It also offers technical and practical information for sailors and crew, as well as information about the natural beauty spots and tourist sights to discover in the destination.
The guide is fully illustrated with high-quality photographs, mainly taken from the sea facing inland, providing a mariner's-eye view that makes identifying particular locations easier. However, this publication has been designed to offer complementary information and is not intended to replace nautical charts.
The project is the result of a collaboration between the Costa Brava Girona Tourist Board's Active and Nature Tourism Marketing Club, the Catalan Association of Tourist Marinas (ACPET) and Ports de la Generalitat. The guide joins the collection of free informative and promotional publications that the Board produces.
View and download the guide free of charge (available in five languages):
https://trade.costabrava.org/en/publication/cales-i-port-de-la-costa-brava/
https://trade.costabrava.org/fr/publication/cales-i-port-de-la-costa-brava/
https://issuu.com/costabravapirineugirona/docs/cales_i_ports_costa_brava_de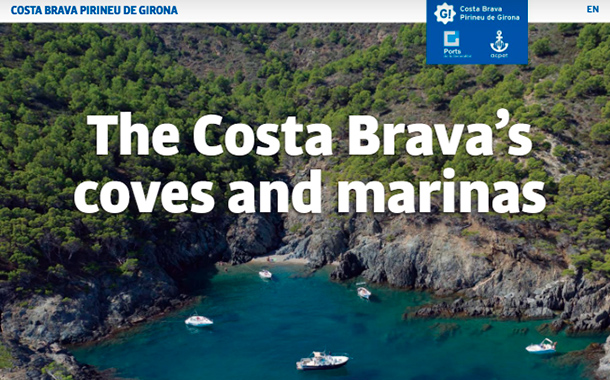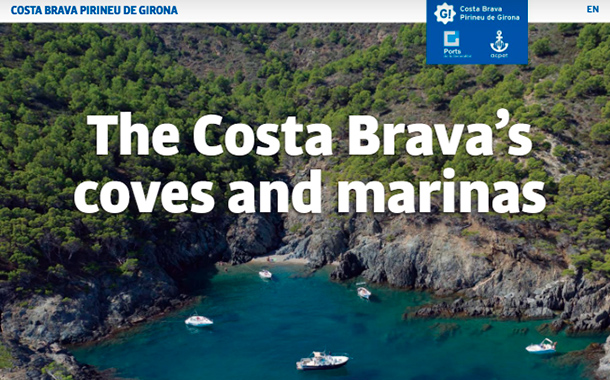 ---