Information Space www.costabrava.org/actualitat
Technical specifications are made available in the form of guides for tourist establishments and public facilities.
---
Professionals in the tourism sector in the Costa Brava and the Girona Pyrenees now have the www.costabrava.org/actualitat information space at their disposal, which contains information of interest about COVID-19, tourism activity, regulations and online learning courses, as well as links to official websites. With the launch of this website, the tourist board hopes to provide the sector with an official information space that brings information relevant to professionals together in a well-organized, accurate and precise fashion. In terms of new developments, it must be noted that, as of 10 May,  Guides for the reduction of SARS-CoV-2 coronavirus contagion in the tourist sector have been accessible. These guides were put together by the ICTE (Spanish Tourism Quality Institute) and cover the following subsectors: restaurants, hotels, rural accommodation, campsites, hostels, golf courses, tourist guides, museums, travel agencies, spas, tourist information offices, active tourism and ecotourism.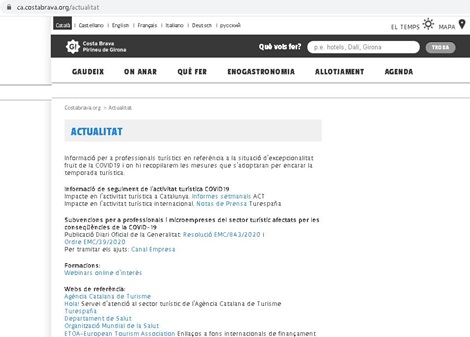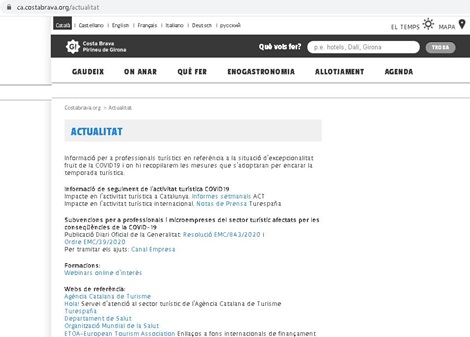 ---